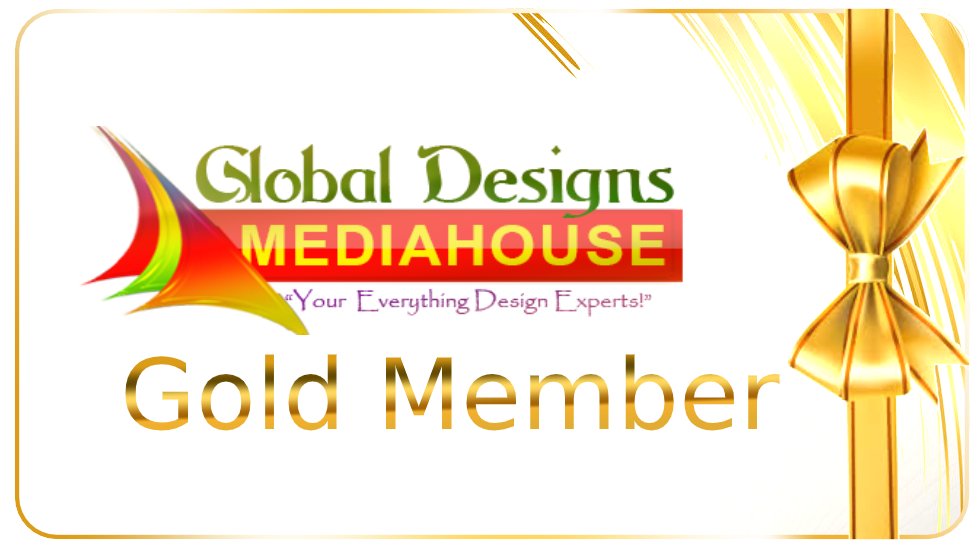 Join Global Designs Gold Club Members Today!
Or renew your membership.
Do you do a lot of designs throughout the year? Do you use our website development services? If yes, then our  membership program may be right for you.  We love to reward your loyalty and one of the ways we do so is through our Membership Club where you can sign up to become a Gold member. With membership you will enjoy guaranteed savings on all design orders, pre-packaged website development plans and pre-packaged branding packages you purchase  throughout the year.  Remember, a membership account is not a requirement to enjoy our services. 

Membership Fee
J$ 3,000
Annual Membership fee, Inclusive of Applicable Taxes
If you use our services often, now you can enjoy the benefits of guaranteed
savings of 10% OFF on all design orders when you sign up for membership.
*Discounts are not offered outside of our membership program.
Is Membership Right For Everyone?
Where our membership provides great benefits to our members, a membership account may not be right for everyone.
If you are a customer who only uses our service once or twice each year for a single order, you may not be able to make the best use of the membership features. We do look forward to working with you and; the great service our members receive is the same great service provided to you.
So, what are you waiting… Tell us what you need!
The Number 1 Reason To Sign-up For Membership.
While the same service levels are enjoyed by all our customer. Only our members enjoy Guaranteed Savings all throughout the year on every design service ordered.
Do I Have to Renew My Membership Every Year?
The short answer is… Only if you want to.
You can always become member again when you like.
How Will I Know That my Gold Club Savings is Applied to my Purchase?
Once you become a Gold or Elite member and you membership is active, each time you add a new service to your shopping cart, in you cart below subtotal you will see a line entry that say Gold Clubs Saving  with the total amount saved on that purchase.
Can I Cancel My Membership?
You may cancel at anytime. However, your membership will remain active until full term of one year is completed.
Can I get a refund on my Membership?
We will refund your membership fee in full at any time if you have never used our services.
Refunds are usually sent your Bank or Paypal account with 3 to 7 business days.
What Happens If I Should Cancel My Membership?
When a membership is cancelled by you,  your membership will remain in effect until the end of the year and all benefits remain up until the same period.
However if your cancellation request is made to us via email or telephone, your membership is cancelled within 3 to 7 business days and all benefits and accumulated rewards are no longer accessible nor usable, with immediate effect. These benefits are also non-recoverable. A Full or partial disbursement of Membership fee is issued according to Cancellation Policy.
Does my membership apply to custom invoices?
Ye you Gold Club membership will be applied to graphic design orders, pre-packaged website plans and pre-packaged branding packages.
However, custom website quotes and 3rd party fees are exempt from the 20% discount.