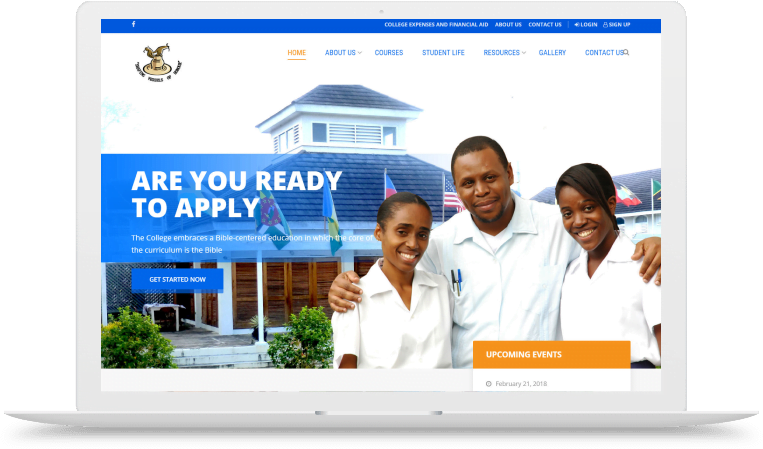 Designed to Impress! Built to Grow Your Business!
Your website is the most important marketing tool you have.
Choose from our STANDARD (one time payment) or ALL INCLUSIVE Plans as low as JMD$5,500 /month.
With our All inclusive services you can focus on your business, while we maintain your online presence.
No Domain/Hosting Fees
No fees For Maintenance
No Contract. Cancel Anytime
1 Time Set-up Fee on All Plans
E-COMMERCE WEBSITES
Let us develop your online store where people can order goods and make payments from the comfort of their own homes.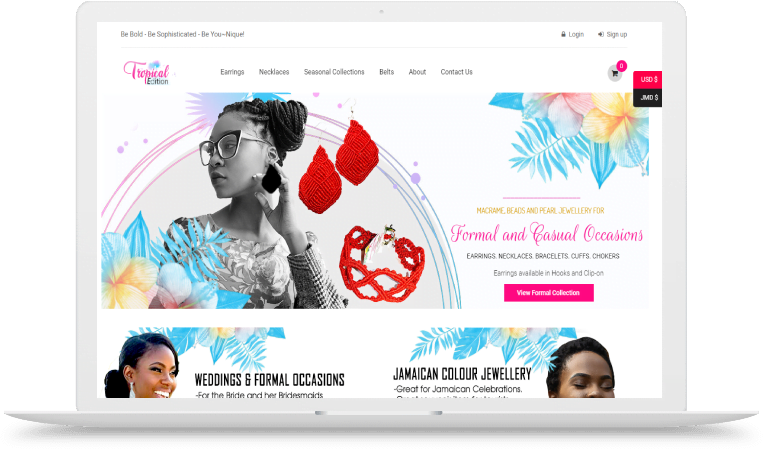 Choose The Website Plan That's Right For You!
With our affordable rates and full coverage support services.
We guide you through the process of launching a successful website for your business
Standard Website Plans attract a one-time website development fee and are completed between 14 and 30 days.
1 Parallax Page
4 Sections
WordPress Theme
9-3 Customer Support
Completed in 14 Days
Domain and Hosting
Purchased Separately
4 Website Pages
WordPress Theme
9-3 Customer Support
Able to Update On Your Own
Completed in 20 Bus. Days
Domain and Hosting
Purchased Separately
Up to 5 Website Pages
WordPress Theme
E-commerce  Functionality
Up to 25 products
9-3 Customer Support
Completed in 30 Bus. Days
Domain and Hosting
Purchased Separately
Website Development
Up to 4 Website Pages
WordPress Theme
Host Included
Yearly Domain Renewals
Yearly Hosting Renewals
9-3 Customer Support
Monthly Maintenance 1hr
1 Time Set-Up Fee JMD$59,999
Website Development
 4 Website Pages
50 Products
WordPress Theme
Host Included
Yearly Domain Renewals
Yearly Hosting Renewals
E-commerce Functionality
9-3 Customer Support
Monthly Maintenance 2hrs
1 Time Set-Up Fee JMD$89,999
Tell Us About Your Project
Website Development
Pages You Want
WordPress Theme
Yearly Domain Renewals
Yearly Hosting Renewals
E-commerce Functionality*
9-3 Customer Support
Design Service
Monthly Maintenance
Frequently Asked Questions
Get Answers to Questions Others Have Asked