+1 (876)
312-5129
Monday to Friday: 9am – 4pm 
Montego Bay, Jamaica, W.I.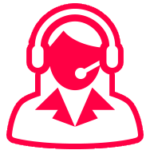 Closure Dates and Vacation.
We are enthusiastic about working with you and we are also enthused about our team, as such, we allocate the time needed to take a break, or refresh ourselves and return rejuvenated to keep providing you with the best outcomes each time we work with you on a project.
We observe all Jamaican Public Holidays and our team goes on vacation December 23, 2021 to January 1, 2022.  During these periods we are closed.