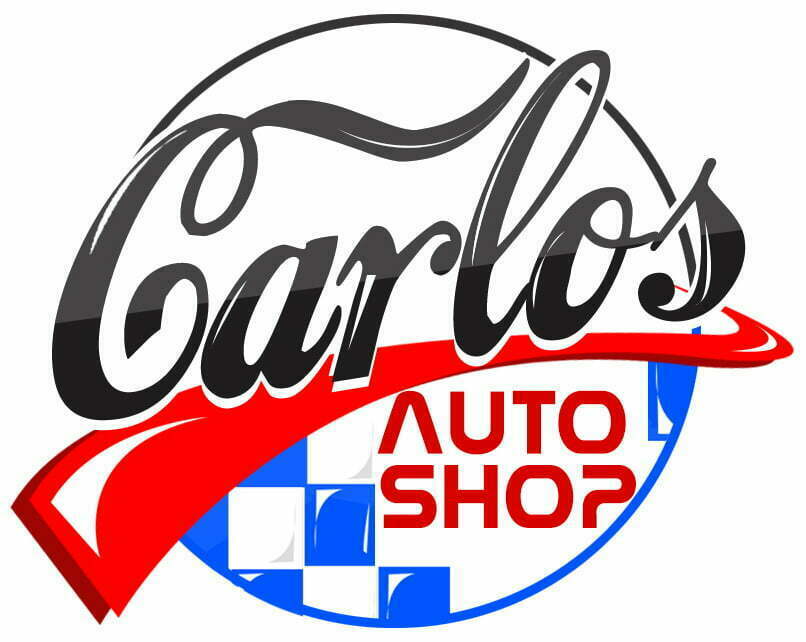 CUSTOM LOGO DESIGNS
100% Custom   |  No Clip-Art  |  No Templates
Custom logo design made from scratch, based on your business profile and design preferences.
We can create variations based on your idea, or provide our own concepts.
Starting Something New Or Time to Re-Brand?
Your vision displayed through a professional logo and promotional material shows how serious and passionate you are about your business, your cause or your event.
Business Identity Design Packages Starts at JMD$35,000
A LOGO Design that's custom, creative and professional.
Make a First Impression that last with your business card.
Share your Grand opening or services with a Flyer Design.
Prepare correspondence on a professionally designed letterhead.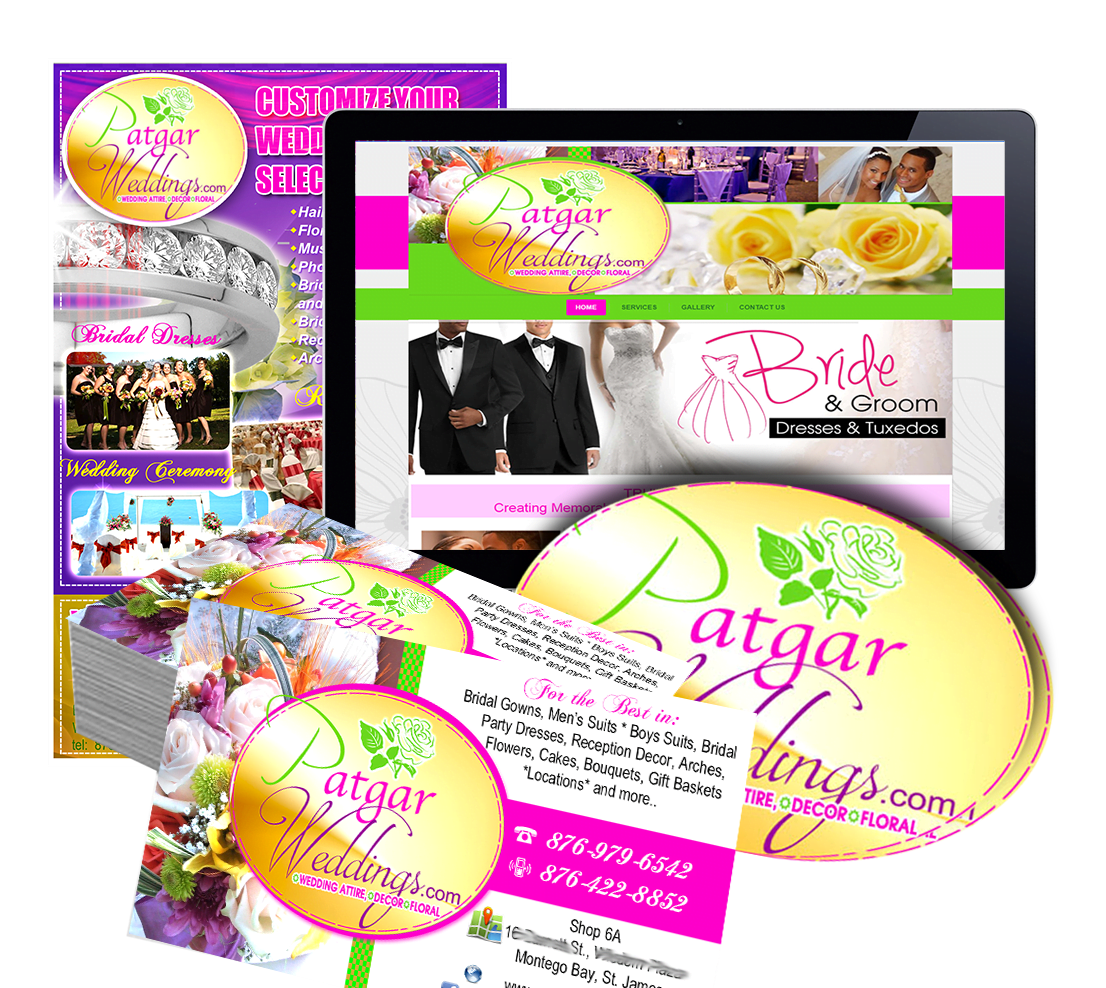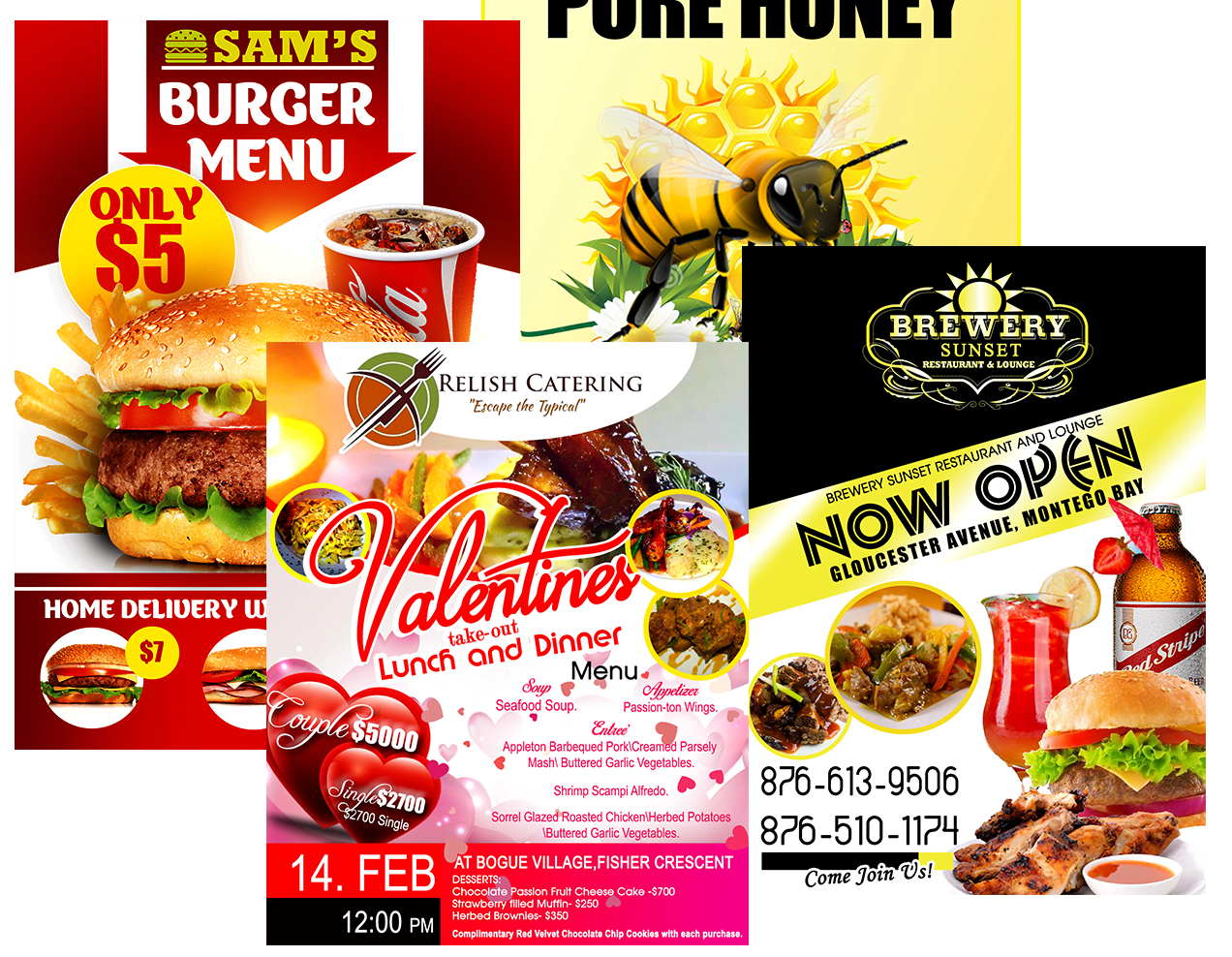 Creative Design Services For Print or Exhibit
We take the same approach to every new project; we work closely with you to find out what is really important to you and how you want to communicate that to your customers and clients.
We require 3 to 5 business days to deliver graphic designs.
We Blend the finest design methods with creative strategies.
The designs we provide you are custom made for YOU only.
If you feel you are not satisfied, we have a flexible refund policy too.