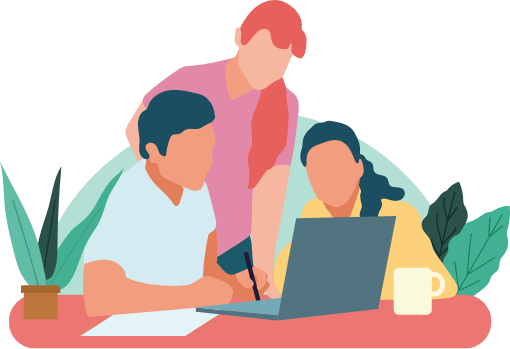 One of the biggest mistake people make when building their first website is trying to do too much, then having an endless list of things you need to do and things you need to pay for.
There are three main things you need to do before starting your website project:

1. PLAN
Write down how your website should help you, your business and your customers. Consider they way you want the website to function and how you want to present yourself online.

2. PREPARE
Gather all images and write the content that should be displayed on your website. This includes a description of the pages and links, what should be represented on each page, specific functionalities e.g. Shopping Cart, applications, informative content, booking, gallery etc. Also if you have the time, do a bit of research so some things the developer will discuss with wont sound unfamiliar.

3. BUDGET
In your budget you need to consider Your domain and hosting fees which are yearly charges and plan for them. Any plugins or modules or themes the developer may need to purchased to give your site the required look and or functionality, you may need a logo designed, the development fees, search engine optimization and maintenance services to help keep your site performing well while online.
HOW WILL GLOBAL DESIGNS MEDIAHOUSE HELP YOU?
1. We start off by learning what your needs are for your online presence via email, telephone or video consultation, then provide you a quotation what you project may cost. Your may also refer to our website plans here.

2. We help you to secure your domain name (eg.www.yourbusiness.com) before or when you are ready to start your project
3. We help you select the best hosting plan to store the files of your website. We do not provide hosting services, therefore we refer our customer to www.godaddy.com / www.hostgator.com. We can either make these purchases for you or you may make you own purchase using your credit card.
4. We help with your Logo design for your business or brand if you need one. Get started by clicking here.
5. Your Content and Images are best prepared by you as you know you business best. However, if you need assistance with content writing, we have Copywriters on hand to assist you. This services is billed separately.
5. After the development of your website, we provide training and support to help you maintain your online presence.